Weston Tunnel – Phase 3 Grade Separation
Toronto, ON
Client:  Metrolinx
Delivery Model: Design-Bid-Build
Prime Consultant:  AECOM
Value:  $215.3 million
Completion: November 2014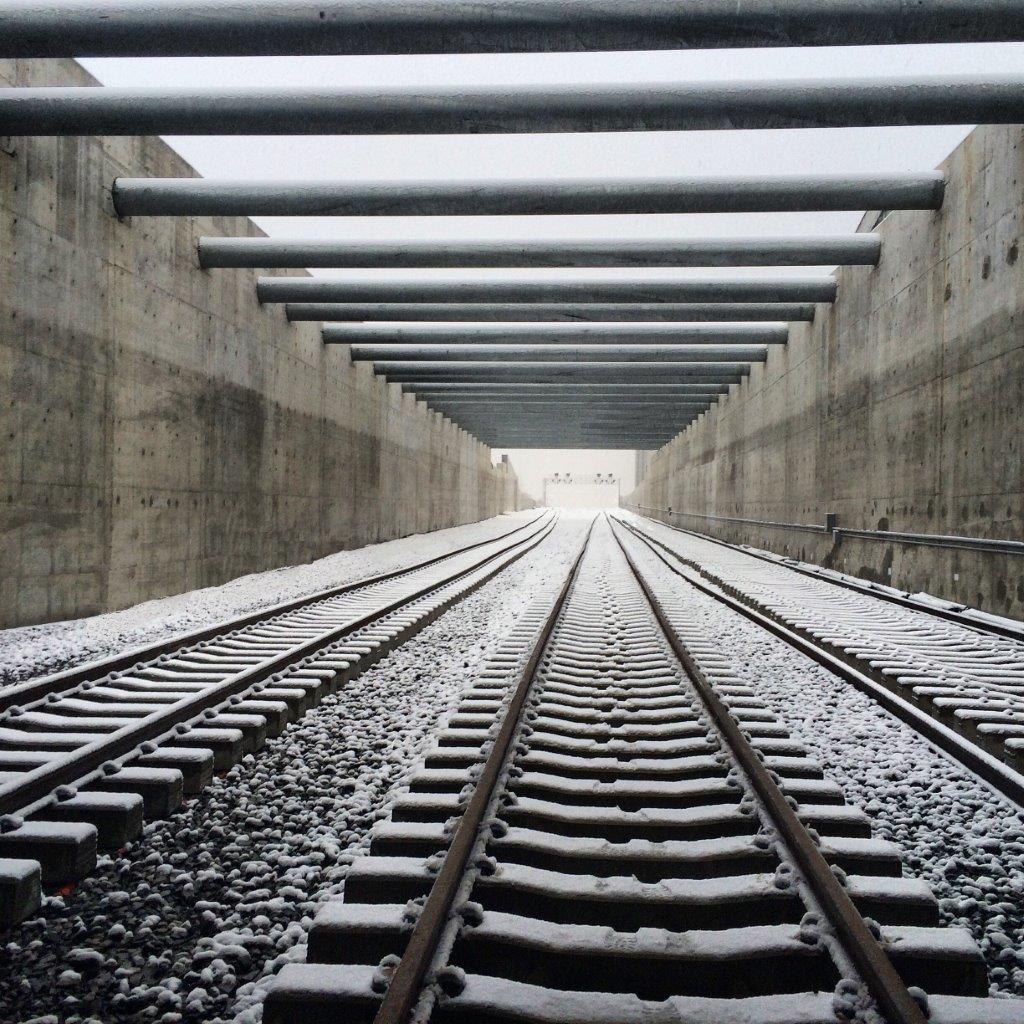 The Georgetown South Weston Tunnel Phase 3 Grade Separation contract was part of the new Union Pearson Express between Toronto's Union Station and Toronto Pearson International Airport. Located between Weston Rd. and Lawrence Ave., the contract consisted of lowering the rail corridor, constructing a 1.2 km long concrete structure, with ballast and base slabs, retaining walls, and walls supported by struts, including a concrete covered portion between King St. and Church St. Track capacity was increased to allow for the future expansion of four additional tracks. The scope of the tunnel work consisted of a 185 m tunnel, 3 m in diameter, 20 m below King St., as well as a cast-in-place manhole shaft.
The 3000 mm super pipe tunneling operation was achieved using a tunnel boring machine.  Work was largely restricted due to the limited area available around the CN and CP Corridor, and close proximity to significant buildings, as well as existing water mains, sewers, fibre optic works and live railways.  Scope also included relocation of existing utilities, installation of a new storm sewer, and the replacement of the existing sanitary sewer along Rosemount Ave. Precise scheduling was a key factor to allow for undisrupted GO/CP Rail Trains.
This project placed 71,000 m3 of concrete during its 36-month schedule.
Winner of the 2016 Ontario Concrete Award for Specialty Concrete and the 2014 Ontario Builders Award – Top Project Category 5.