Richmond Speed Skating Oval
Richmond, BC
Client: City of Richmond
Delivery Model: Design-Bid-Build
Prime Consultant: Cannon Design
Value: $23.6 million
Completion: April 2008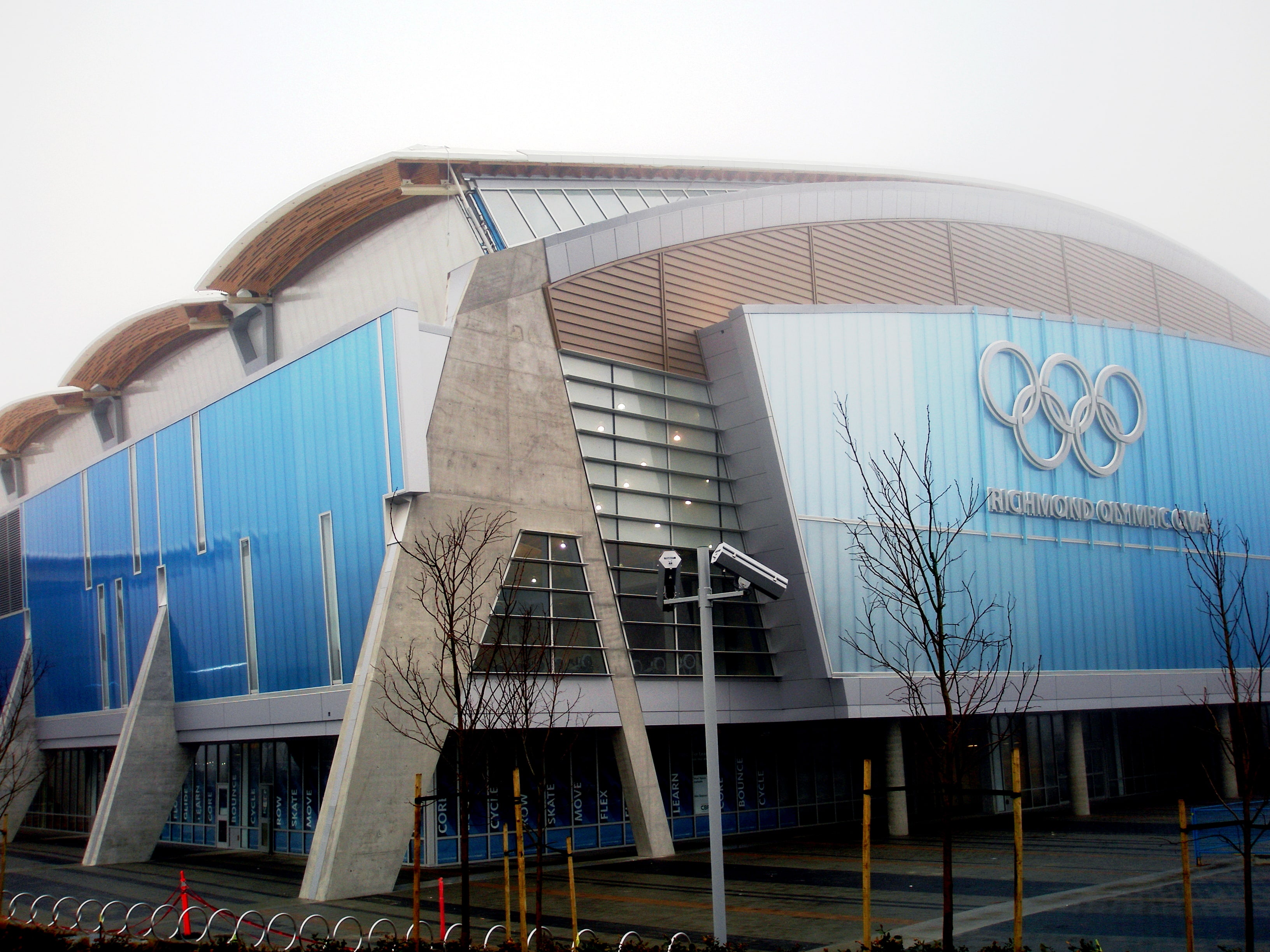 This 400 m long speed skating oval has seating for 8,000 and was built for the 2010 Olympic and Paralympic Winter Games. Contract work included all foundation and structural concrete construction.
Work was completed under an aggressive schedule with concrete work completed in approximately 7 months. Work included construction of pile caps, a raft slab, columns and post-tensioned slab bands that support the oval track one level above the indoor parking garage, utility rooms, and storage spaces.
Among the many unique features are 30 exposed concrete buttress walls that support the steel arches framing the wood roof structure. Sixteen of the buttresses, approximately 15 m high, feature aboriginal and contemporary cultural art work cast into the concrete face.
One of the numerous awards received was the BC Awards of Excellence in Concrete Construction (Specialty Construction and Grand Connie).