North Shore Wastewater Treatment Plant Conveyance Project

North Burnaby, BC
Client: Metro Vancouver
Delivery Model: P3
Value: $135 million
Completion: Under Construction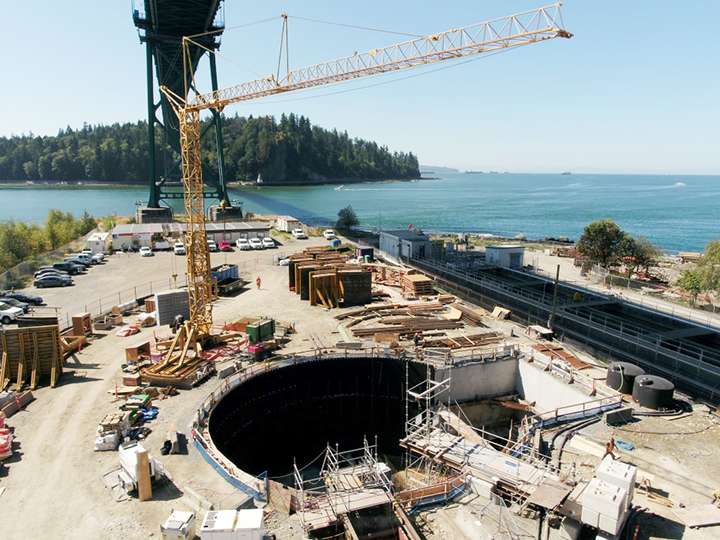 North Shore Conveyance Partners (a joint venture between Kenaidan and Michels) was awarded the contract to design and construct a pump station and related pipes to convey wastewater from the Lions Gate Wastewater Treatment Plant (WWTP) to the North Shore WWTP currently under construction.
The 102 ML/D pump station features a secant wall wet well and drywell structure, four drywell submersible sewage pumps, sluice gates, odour control system and backup power generator. Connecting to this new pump station will be a 1200 mm influent sewer pipe that extends from the Lions Gate WWTP.
The conveyance work involves installing a 900 mm forcemain extending from the pump station to the North Shore WWTP and installing a 2100 mm effluent sewer pipe extending from the North Shore WWTP to the existing outfall.