Kenaidan New Office Building
Mississauga, ON
Client:  Derrycrest Investments
Delivery Model: Design-Build
Prime Consultant:  IBI Group
Value:  $21 million
Completion: March 2013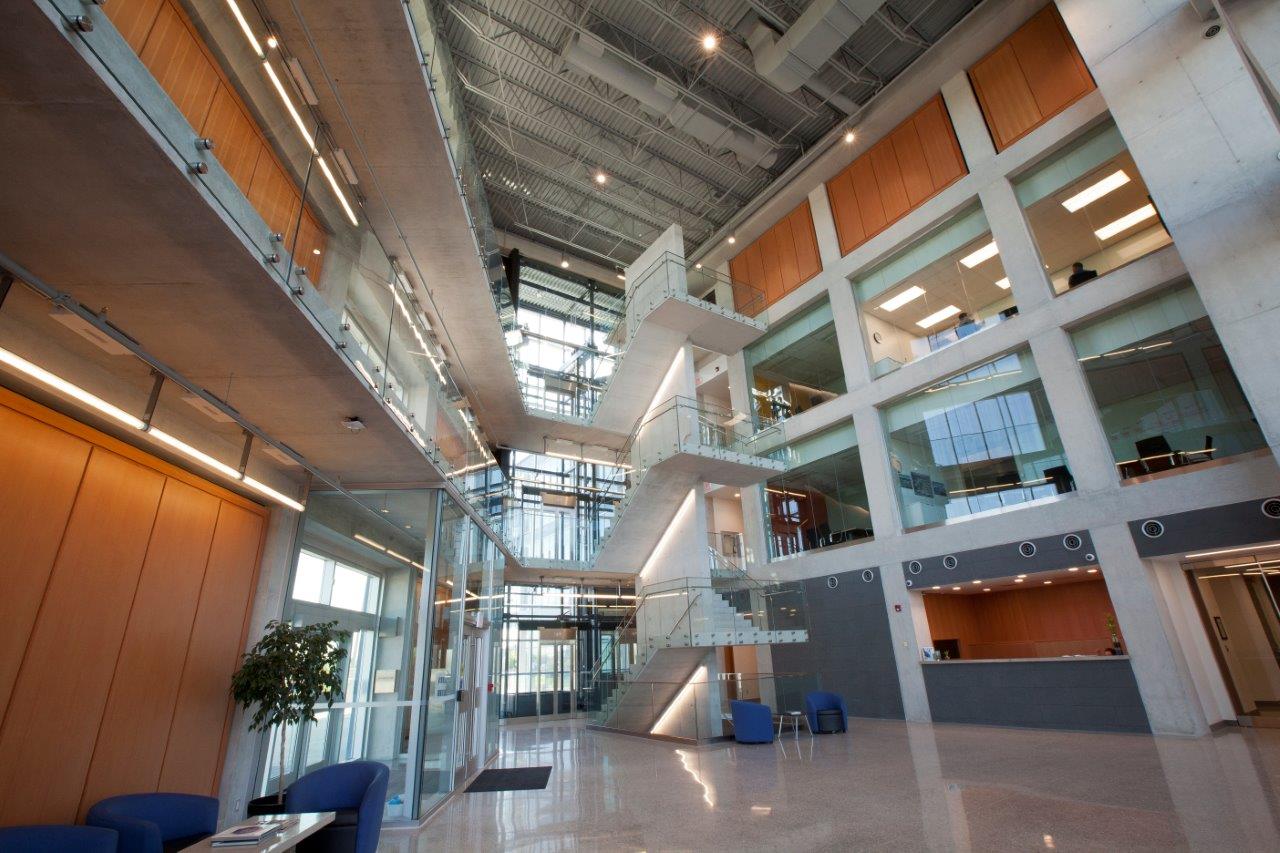 The new Kenaidan office building was delivered through a design-build model led by Kenaidan, with design services from IBI Group and Read Jones Christoffersen (RJC).
The state-of-the-art 4,300 m², three-storey office, fulfills Kenaidan's objectives of providing a larger office building that would accommodate future business growth.
Focusing on sustainability, the building features open, airy, and dynamic work environments. The building was designed to achieve LEED® Gold certification, reinforcing Kenaidan's commitment to the environment, and demonstrates the use of sustainable materials and responsible construction methods.