GTAA – T1 Sectorization – WP2 – USCBP Support
Mississauga, ON
Client:  Greater Toronto Airports Authority
Delivery Model: Design-Bid-Build
Prime Consultant:  ARUP / Gensler Architects
Value:  $14 million
Completion: Under Construction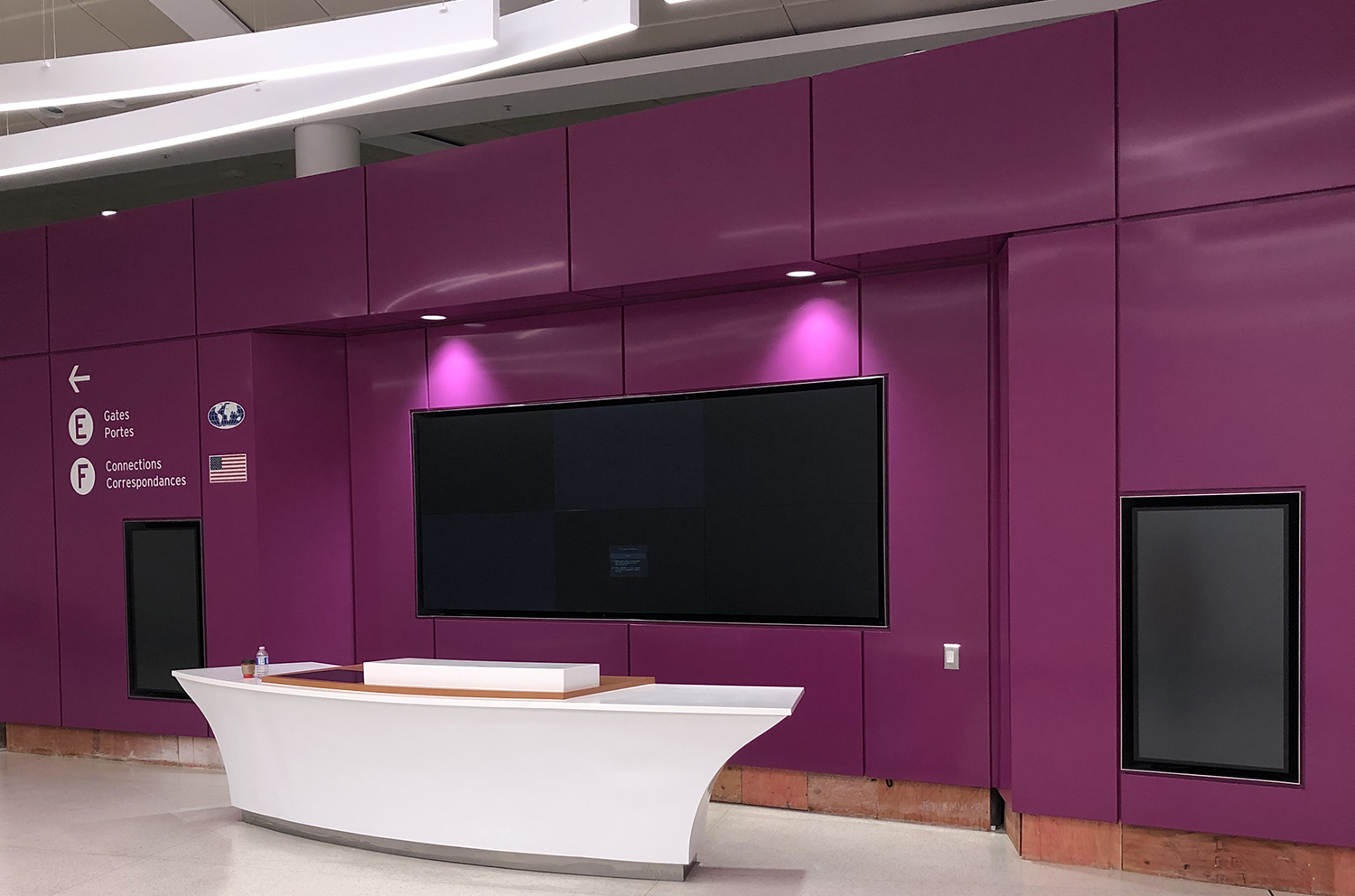 The T1 Sectorization Work Package 2 project is part of an overall expansion in Terminal 1 to improve flow between Domestic Level 3 screening to Node F.  It will further improve functionality, customer experience and meet growing travel demands.
This contract includes construction of a trans-border corridor between domestic and international gates, a lounge area, offices, and washroom facilities. Selective demolition of building components and systems to accommodate updated corridors, suites, offices, lounge, and kiosks.
The project has elements of work within secure and non-secure areas; this involves continuous coordination with airport operations and compliance to security protocols.  Construction was coordinated and sequenced to include compartmentalized work areas, temporary facilities, and off-peak and overnight work, to maintain security and mitigate impacts on passengers and airport operations.