Erindale GO Station Parking Structure
Mississauga, ON
Client:  Metrolinx
Delivery Model: Design-Build
Prime Consultant:   Parsons
Value:  $74.6 million
Completion: October 2013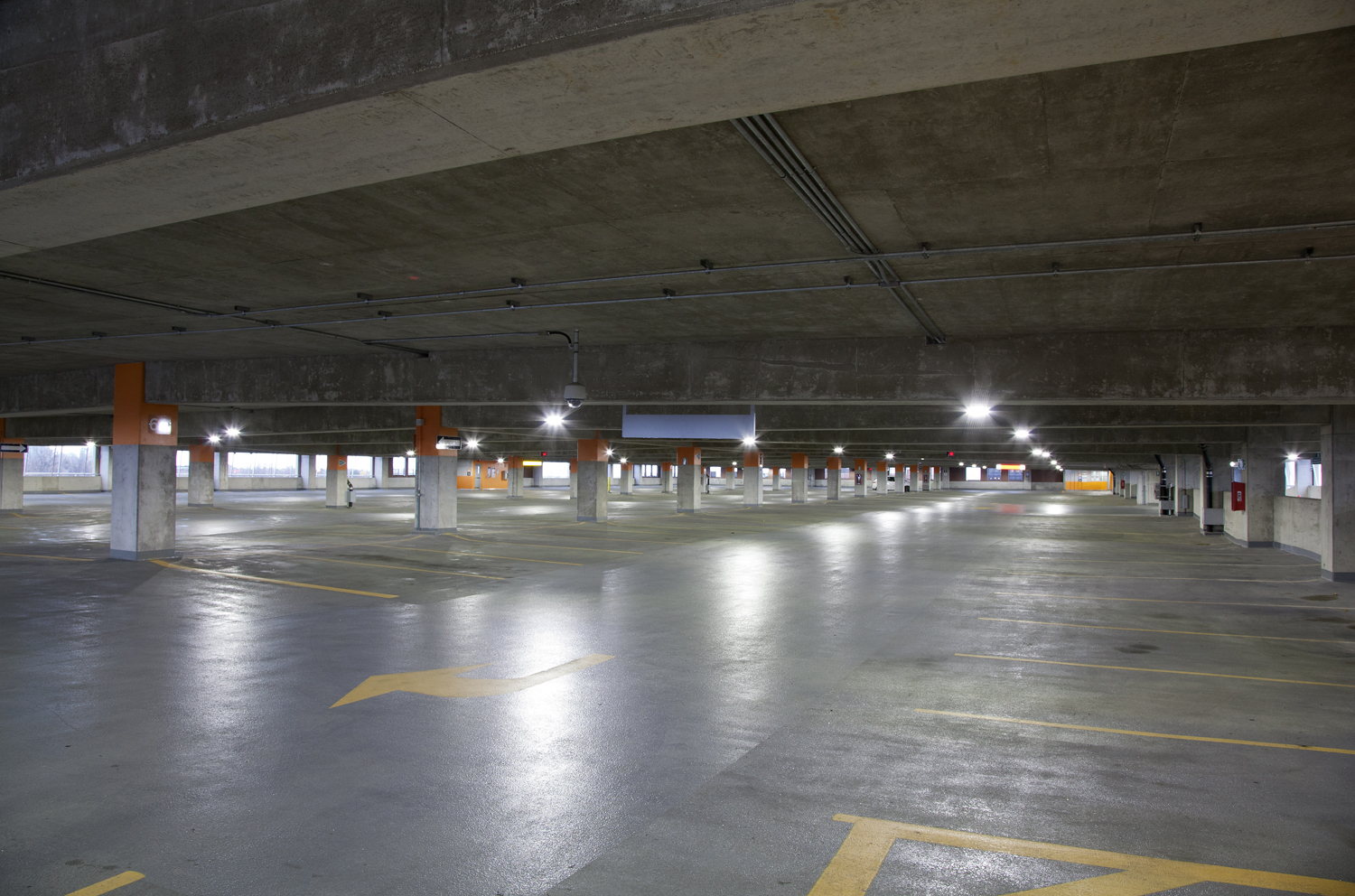 This Kenaidan led design-build project provides a parking structure, ticketing office, platform access via a link bridge, and several surface lot improvements for GO patrons. Design services were obtained from Read Jones Christoffersen and IBI Group.
The garage is a 6-level post-tensioned, cast-in-place concrete structure landmarked by a central stair tower. An enclosed pedestrian bridge, platform stair, and elevator provides connectivity between the garage and the platform.
The surface lot was constructed in phases providing a new passenger pick-up and drop-off area, surface parking, and LED lighting. Designed and constructed to LEED® standards, one of the requirements targeted the façade to be both durable and complimentary to its neighbours.
This project is the recipient of the 2013 Ontario Concrete Award – Specialty Concrete Applications, the 2014 International Parking Institute's (IPI) Award of Merit and the 2014 City of Mississauga Urban Design Award of Merit.