Eglinton Crosstown LRT West Launch Area
Toronto, ON
Client: Metrolinx/TTC
Delivery Model: Design-Bid-Build
Prime Consultant: Transit City Group (IBI Group, AECOM)
Value: $25.5 million
Completion: January 2013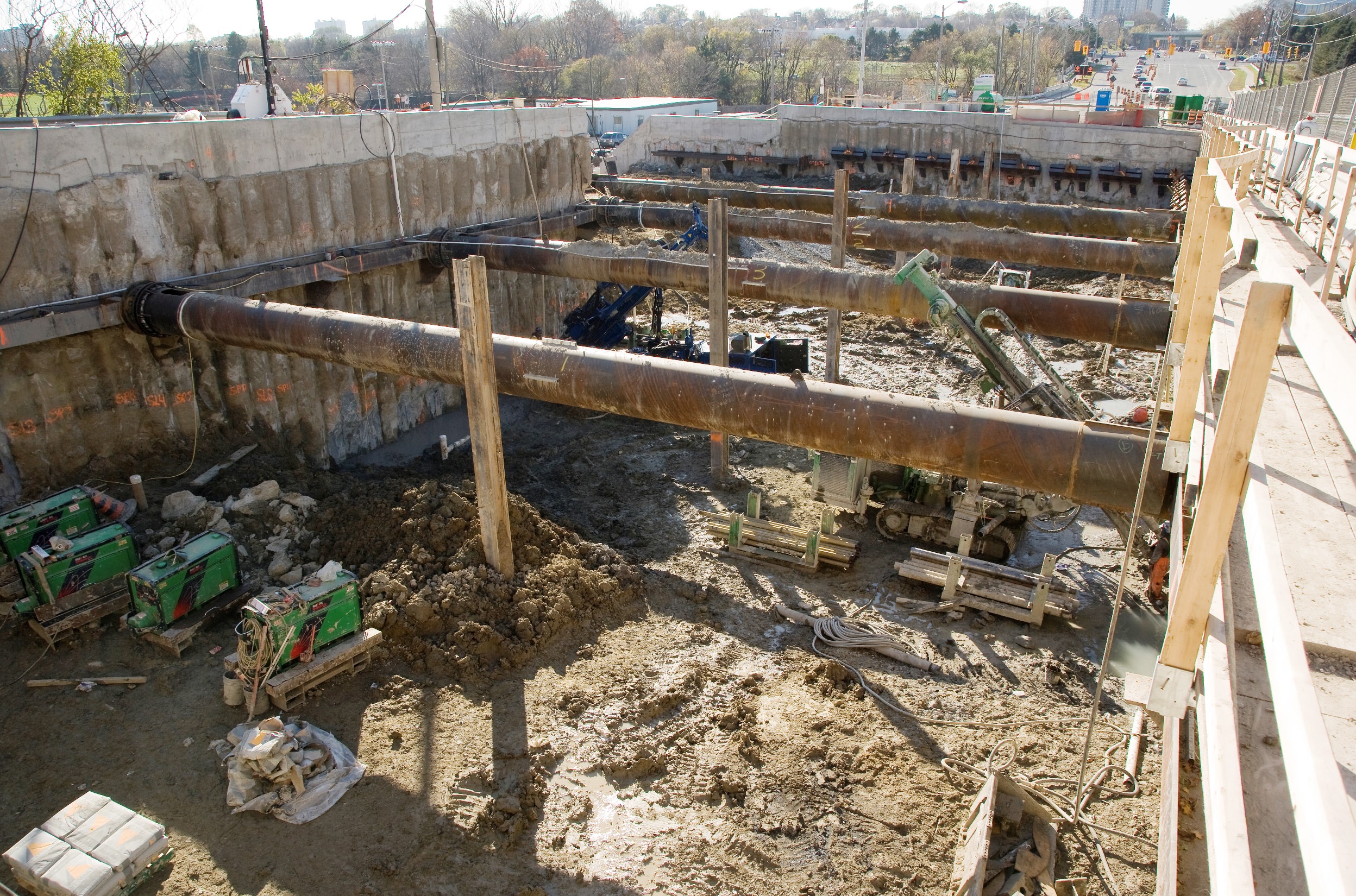 The project involves the construction of a launch shaft into the profile of a hill beneath Eglinton Avenue in Toronto, Ontario. This project represents the first phase of an $8.5B transit expansion program to install a Light Rail Transit system from Black Creek Drive to Scarborough Town Center.
Through a series of traffic stages, the project will include the widening of the bridge over Black Creek Drive, and the construction of a contiguous caisson wall to permit the excavation of a 60m long x 20m wide x 17m deep access shaft for the Tunnel Boring Machines.
In order to permit unhindered vehicle movements on Eglinton Avenue during the overall project, a temporary road deck, consisting of concrete deck plates and structural steel beams, will be installed and in service while excavation and future tunneling operations are underway.