Bramalea GO Parking Garage – Design Build
Brampton, ON
Client:  Metrolinx
Delivery Model: Design-Build
Prime Consultant:   Hatch
Value:  $112 million
Completion: Under Construction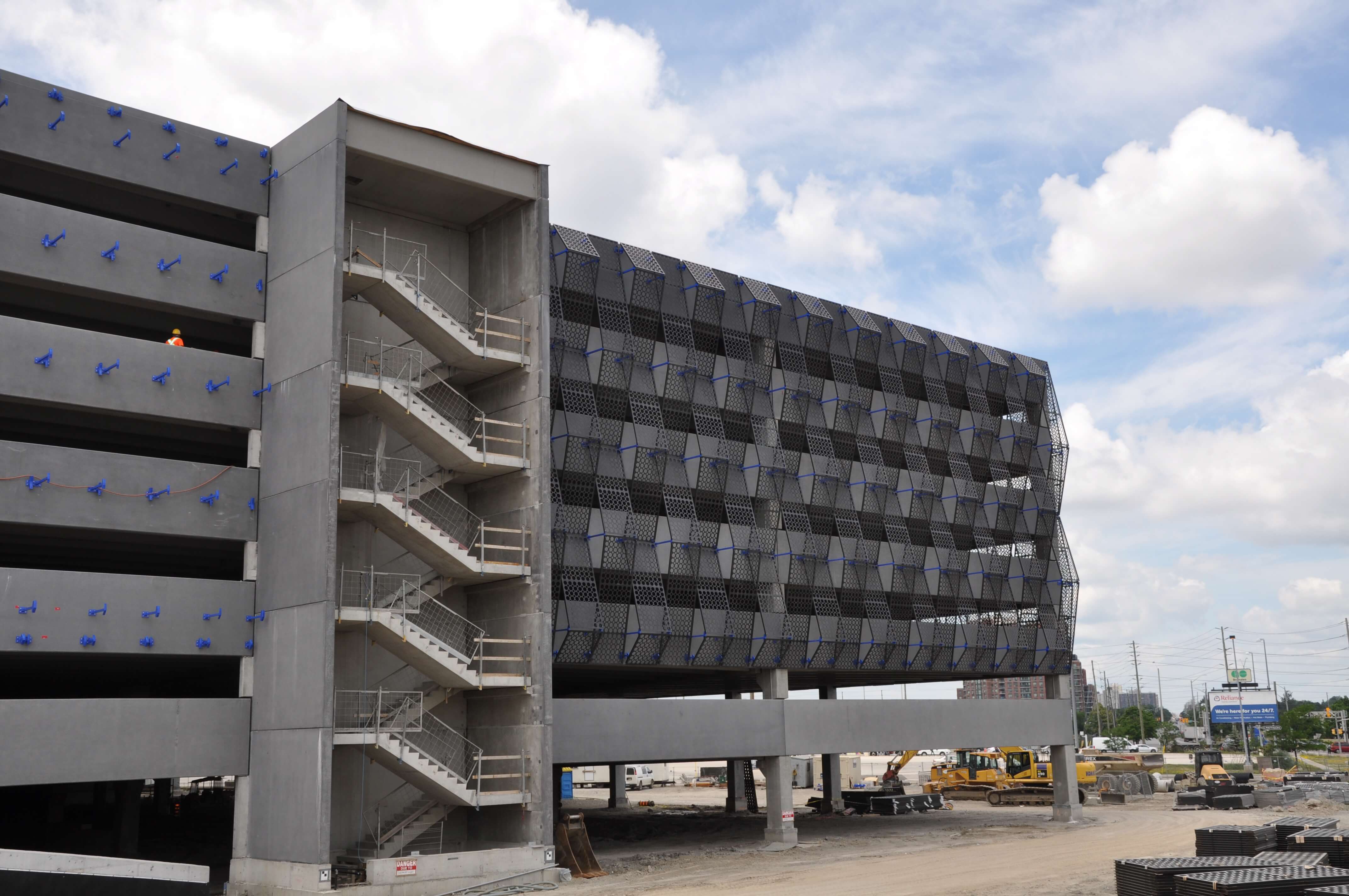 This Kenaidan led design build project, provides a parking structure, two expanded train platforms to accommodate 12-car trains, and a new fully-accessible station building with an improved and more convenient layout for GO patrons.
The 6-level pre-cast concrete garage superstructure provides a total of 2,022 parking spaces, exit ramp to Bramalea Road and will be integrated with the new station building.
Platform improvements include a new west tunnel with stair and elevator access structure and extension of the existing east tunnel with access into the new station building. Both platforms feature a snow-melt system, integrated platform canopies, elevators, and heated shelters.
Surface lot enhancements include a larger GO Transit bus terminal and canopy platform, a separate bus loop for Zum/Brampton Transit, and signalized intersection updates. An enlarged Kiss & Ride, plaza features, and multi-use path reconfigure the surface space to improve traffic flow for vehicles, bicycles, and pedestrians.