Bloomington GO Station
Richmond Hill, ON
Client:  Metrolinx / GO Transit
Delivery Model: Design-Bid-Build
Prime Consultant:   AECOM
Value:  $93.1 million
Completion: Under Construction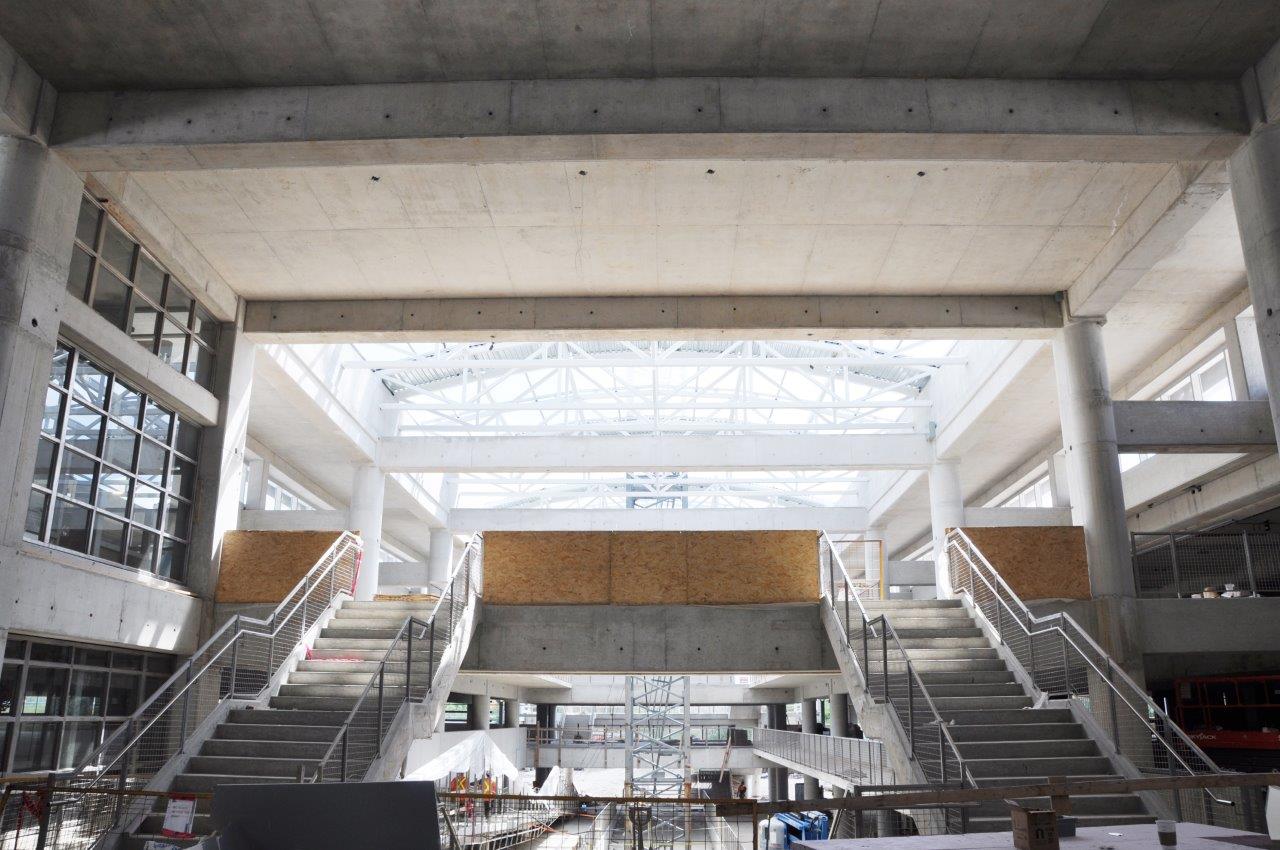 This new flagship station has been designed to Metrolinx's industry-leading standard of incorporating public spaces into commuter stations. The station includes an integrated three-storey, cast-in-place concrete, post-tensioned parking structure to accommodate 760 vehicles.
The station will be fully-accessible and showcase several boutique-style finishes, such as exposed concrete columns within a feature atrium complete with pedestrian access ramps and a 810 m2 skylight. The structure links to the train platform and bus terminal.
Outside, the station will feature a kiss & ride area, surface parking lot, and a bus loop which runs through the lower level of the structure.
At track-level, work includes a rail platform with snow melting system, cast-in-place airplane style architectural concrete canopies, integrated heated shelters, designated waiting areas, and scooter parking.