Barrie Surface Water Treatment Plant
Barrie, ON
Client:  City of Barrie
Delivery Model: Design-Bid-Build
Prime Consultant:  WSP Group
Value:  $114.2 million
Completion: May 2011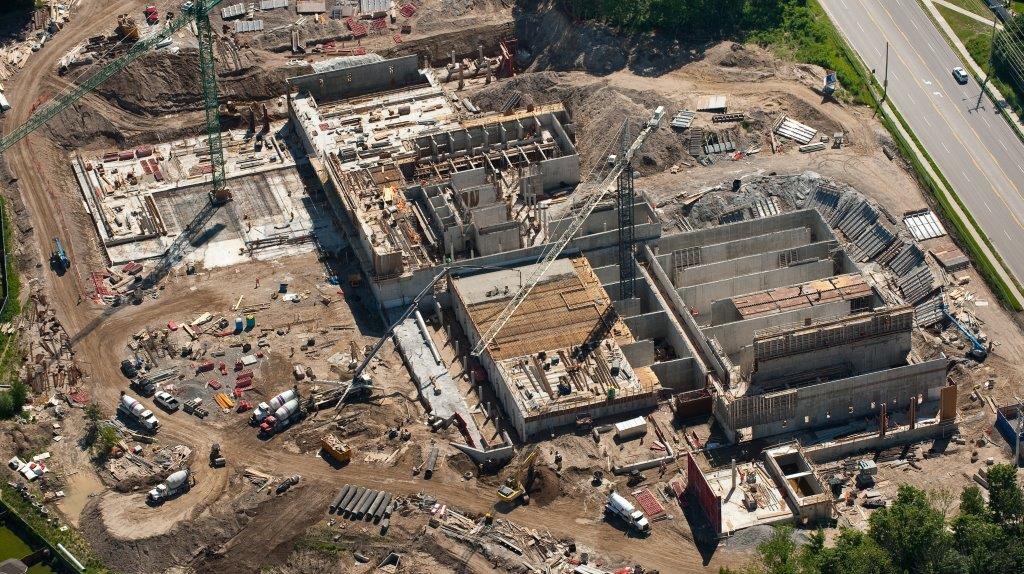 The Surface Water Treatment Plant (SWTP) is a new 60 ML/d facility which treats surface water drawn from Kempenfelt Bay. The SWTP allows the City of Barrie to provide safe drinking water to area residents and businesses and decrease its reliance on ground water resources that it has utilized for many years. This infrastructure project was designed to accommodate expansion to 240 ML/d.
The project required construction of eight structures that included an administration building, parking garage, treatment plant, and a low lift pumping station 1.5 km from the main plant. The buildings carry sustainable features such as solar reflective roofing and green living roofs.
The primary treatment process is membrane filtration using GE Zenon ultra-filtration membranes. The facility includes processes such as: raw water strainers/dynamic mixers, mechanical flocculators/ flocculation tanks, secondary membranes, high lift pumping station, backwash pumping, controls, SCADA and VESDA systems, and instrumentation.