Barrie Transit Bus OMF – P3
Barrie, ON
Client: MVT Canadian Bus, Inc.
Delivery Model: P3
Prime Consultant: IBI Group
Value: $23.7 million
Completion: July 2015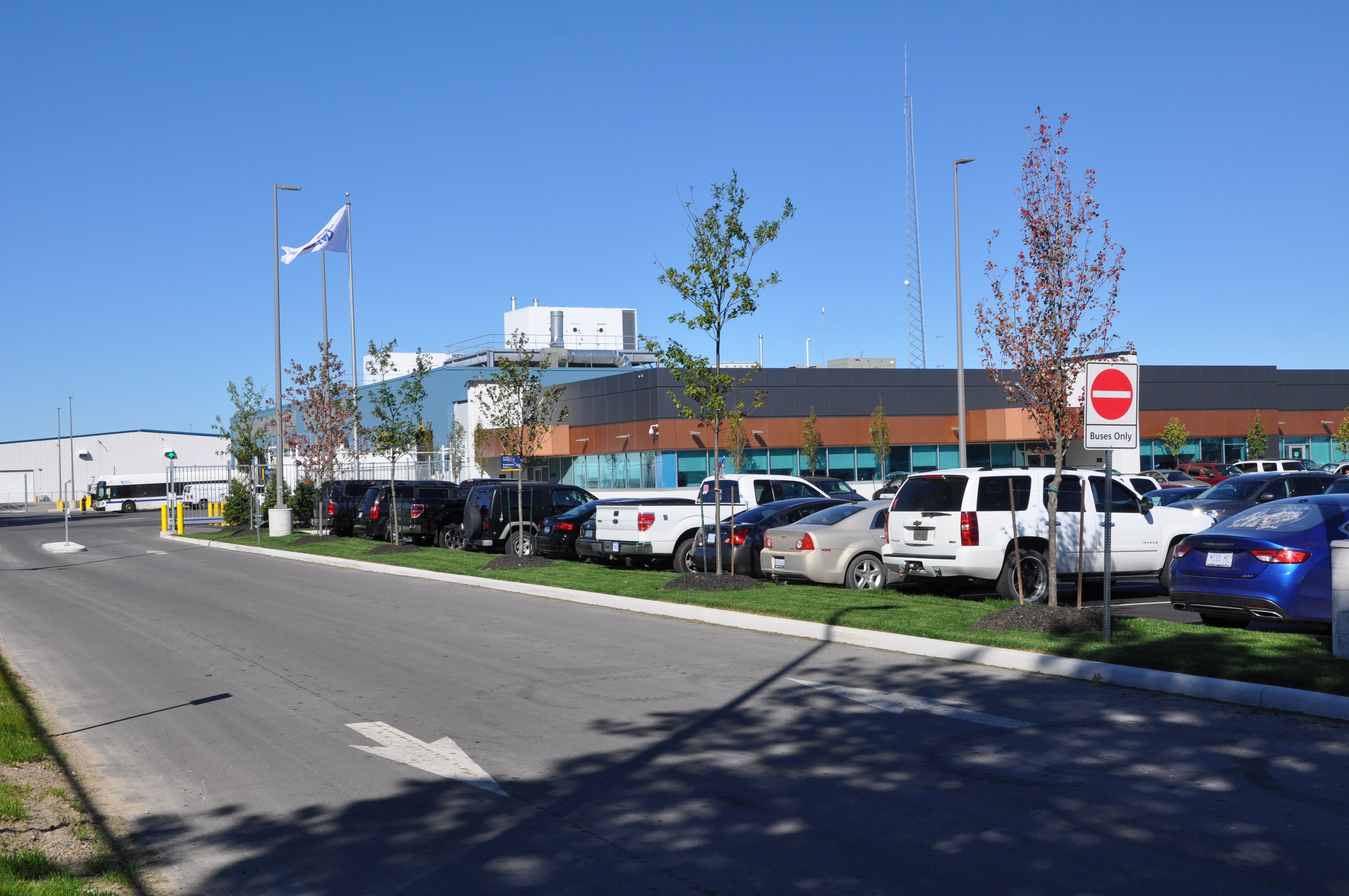 The Barrie Transit Bus Operations and Maintenance Facility (OMF) was delivered through a Public Private Partnership (P3) contract model. It involved re-purposing and expanding an existing 8,361 m² City-owned facility to provide storage, operation, and maintenance services to sustain the current bus fleet and allow for future growth.
Two major building additions provide space for service and maintenance bays as well as an administration and employee area. The existing building was primarily renovated for indoor storage for a fleet of 85 conventional and specialized transit vehicles, and washing and fueling stations.
Construction required significant demolition and structural steel rework, a new building envelope, electrical, communication and security systems, HVAC systems, fluid dispensing systems, and service equipment. Exterior work included: site services, lighting, perimeter enclosure, guiderails, security systems, fuel storage, new pavement, landscaping, and a storm water retention pond.