Arbutus Club Enhancements
Vancouver, BC
Client: Arbutus Club
Delivery Model: Design-Bid-Build
Prime Consultant: Omicron
Value: $21.1 million
Completion: July 2009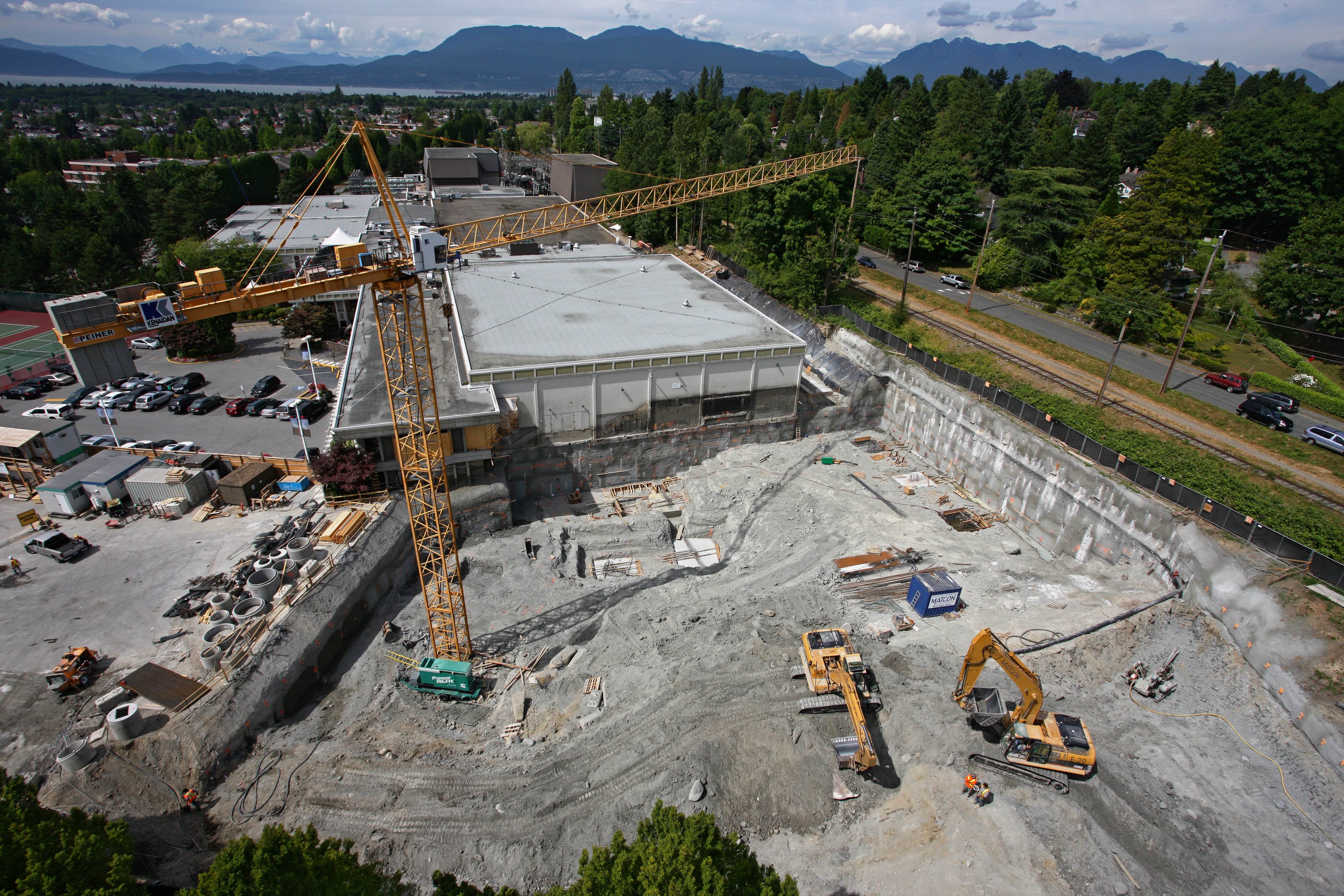 Established in 1964, the Arbutus Club has earned a reputation as one of Canada's finest private clubs. With this project they sought to renovate existing interior spaces, providing more parking, and create new spaces for their members.
The expansion involved construction of an enclosed 3-level parking structure with four roof level tennis courts with an inflatable fabric dome for year-round play. The new addition also included approximately 883 m² of multipurpose spaces, a sports shop, penthouse with indoor/outdoor fireplace, and an outdoor rooftop patio and green roof overlooking the tennis courts.
Renovations included converting an existing basement level parking area to a new laundry and maintenance facility. On the main level, areas were renovated for a new health and wellness facility and staff area. A new exterior Zamboni access and snow melt pit was provided at the existing curling rink. Second floor alterations created an adult lounge while a new weight room and yoga room were added on the third floor.