Ajax GO Station Parking Structure
Ajax, ON
Client:  Metrolinx
Delivery Model: Design-Build
Prime Consultant:  R.V. Anderson Associates Limited
Value:  $55.7 million
Completion: July 2014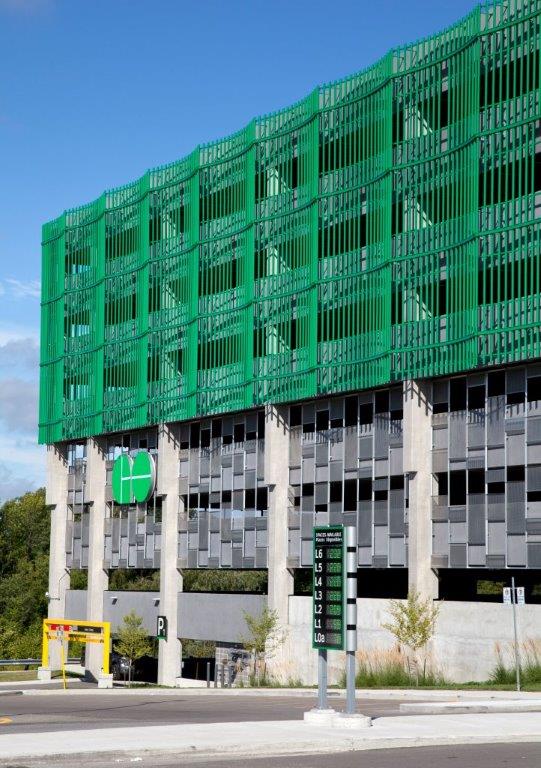 This Kenaidan led design-build project, provides a parking structure, expanded train platform and access, and several surface lot improvements for GO patrons. Design services were obtained from Read Jones Christoffersen and IBI Group.
The garage superstructure is a 6-level pre-cast concrete structure. It provides a total of 1,300 parking spaces with a façade consisting of spandrel panels, aluminum perforated panels, and prefinished tubing.
Platform improvements included a permanent 60m platform extension, a new elevator and stairwell structure, and heated shelters. An existing access structure was refurbished followed by installation of a snow melting system and platform resurfacing. Surface lot improvements included canopies at the bus loop and passenger pick-up and drop-off waiting areas, LED lighting, drainage, concrete curbs, and asphalt pavement.
This project is the recipient of the 2014 International Parking Institute's (IPI) Award of Excellence.