Eglinton LRT Western Tunnel
Toronto, ON
Client:  Metrolinx
Delivery Model: Design-Bid-Build
Prime Consultant:  Hatch
Value:  $319.7 million
Completion: November 2016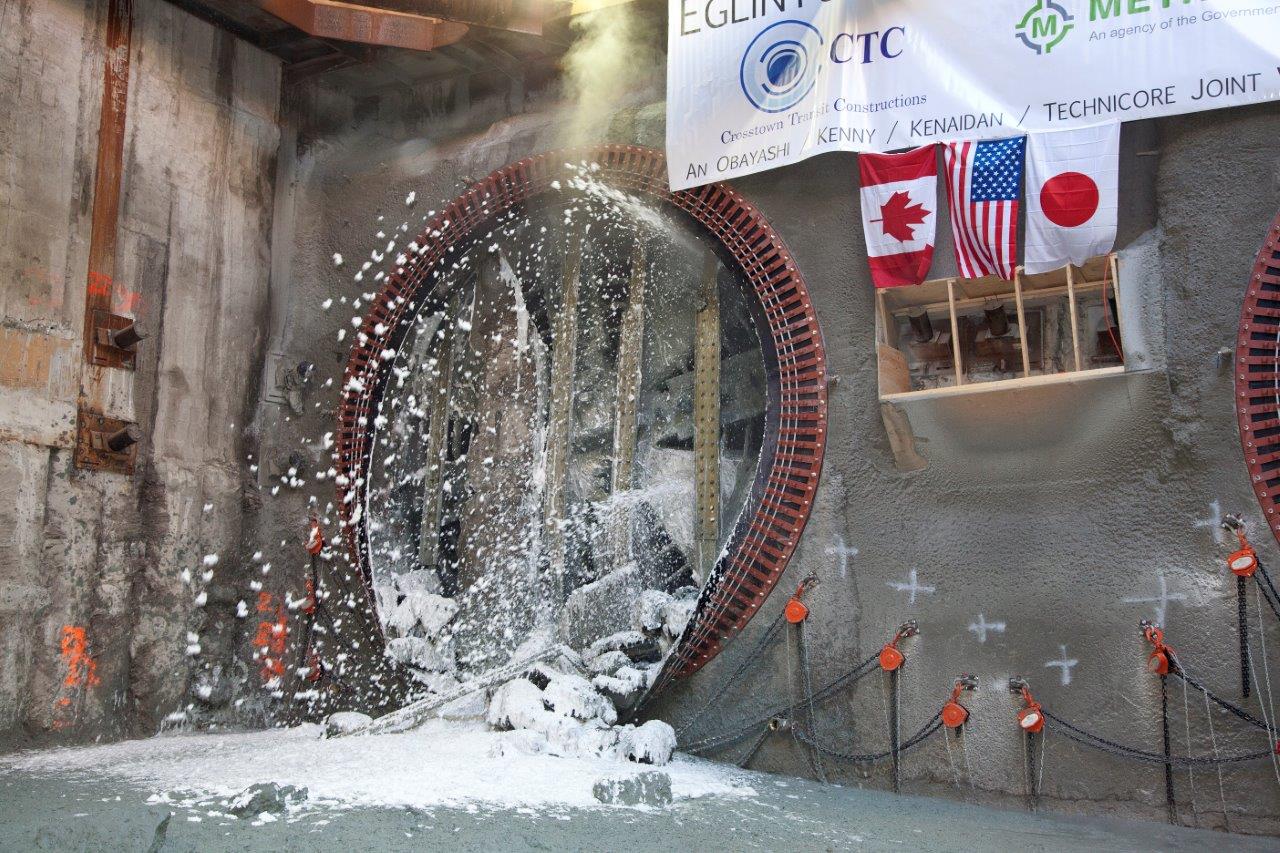 The project involved the construction of a 6.5-km-long, twin-bored tunnel running beneath Eglinton Avenue from Black Creek Station to Yonge Street Station in Toronto.
The tunnels were constructed using earth pressure balance tunnel boring machines (TBMs) and pre-cast tunnel lining segments. The internal diameter of the tunnels are 5.75 m. The project included traffic diversion and intersection signalization.
The work also included: secant pile headwalls at three stations, jet grouting headwalls and four stations; nine cross passages between tunnels, and installation of an extensive instrumentation system to monitor for settlement. A jet grout system was used to densify the ground to keep existing utilities in operation during construction.
Kenaidan built the launch shaft for the TBM under a separate contract, which included the excavation of a 60-m-long x 20-m-wide x 17-m-deep access shaft for the TBMs.