Strachan Grade Separation Enabling Works
Toronto, ON
Client: Metrolinx / GO Transit
Delivery Model: Design-Bid-Build
Prime Consultant: AECOM Canada
Value: $11.3 million
Completion: December 2011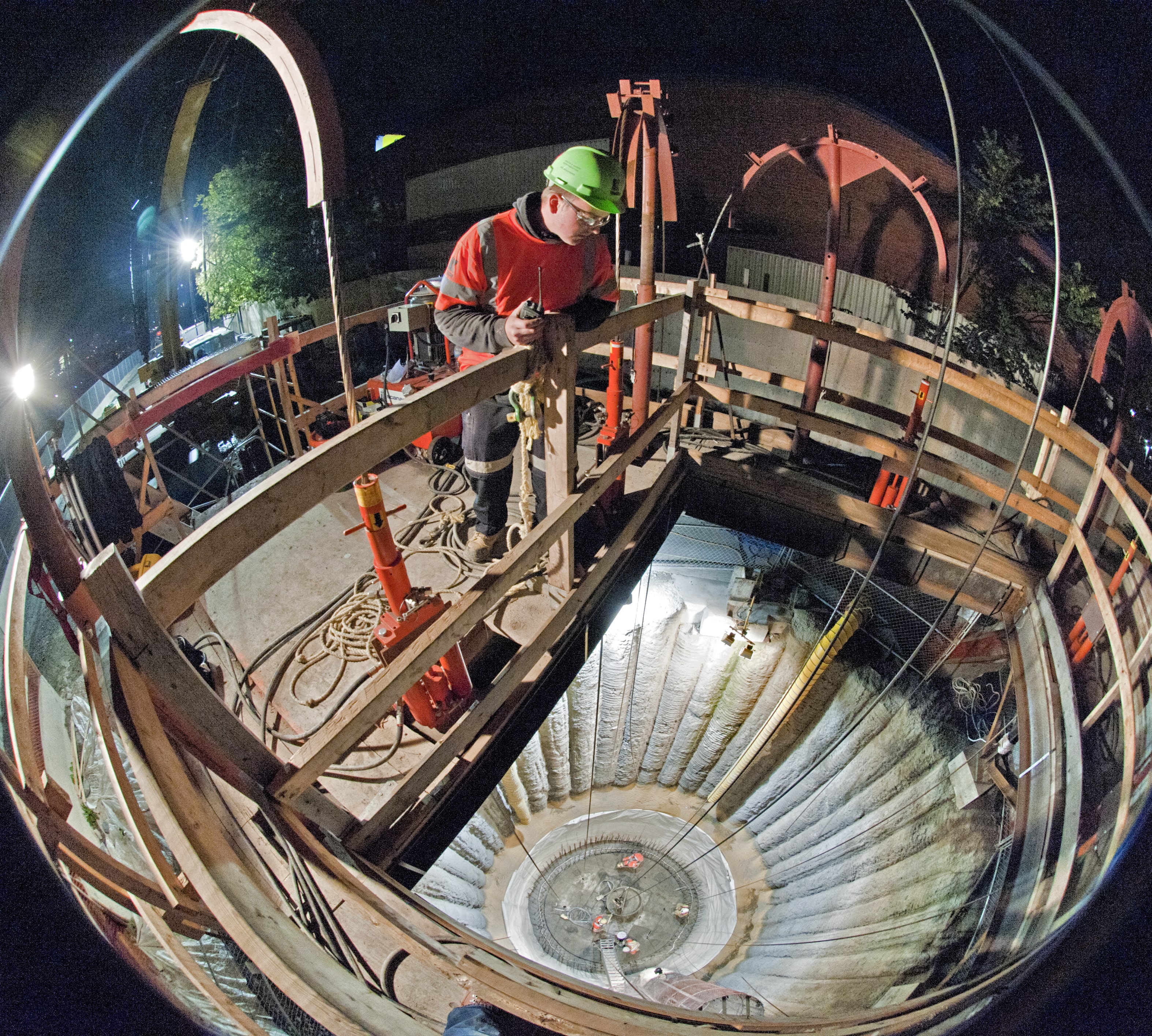 This Grade Separation Enabling Works project is located on Strachan Avenue in Toronto, just west of Fort York. This project involved the relocation of water, sewer, and Bell lines for an upcoming major grade separation.
The contract focused on the Fort York walls and two shafts that were connected by a tunnel under the existing railway tracks. The work on the Fort York walls consisted of piles and caissons running parallel with the tracks for 115m.
The second part of the project involved two shafts on either side of the tracks which are 20m deep and 5m in diameter, connected by a 55m long and 3m diameter tunnel under the tracks. The shafts were created using a slip form technique. The mechanical work consisted of two 600mm stainless steel force mains, a 300mm stainless steel watermain,
and four 100mm Bell conduits. All of these run the complete length of the tunnel and rise up the shafts at each end.
Kenaidan self-performed the 1,171m² of formwork and placement of 1,019m³ of concrete and all mechanical installations.