Keele Station – Easier Access, Phase 3
Toronto, ON
Client:  TTC
Delivery Model: Design-Bid-Build
Prime Consultant:   AECOM
Value:  $10.1 million
Completion: Under Construction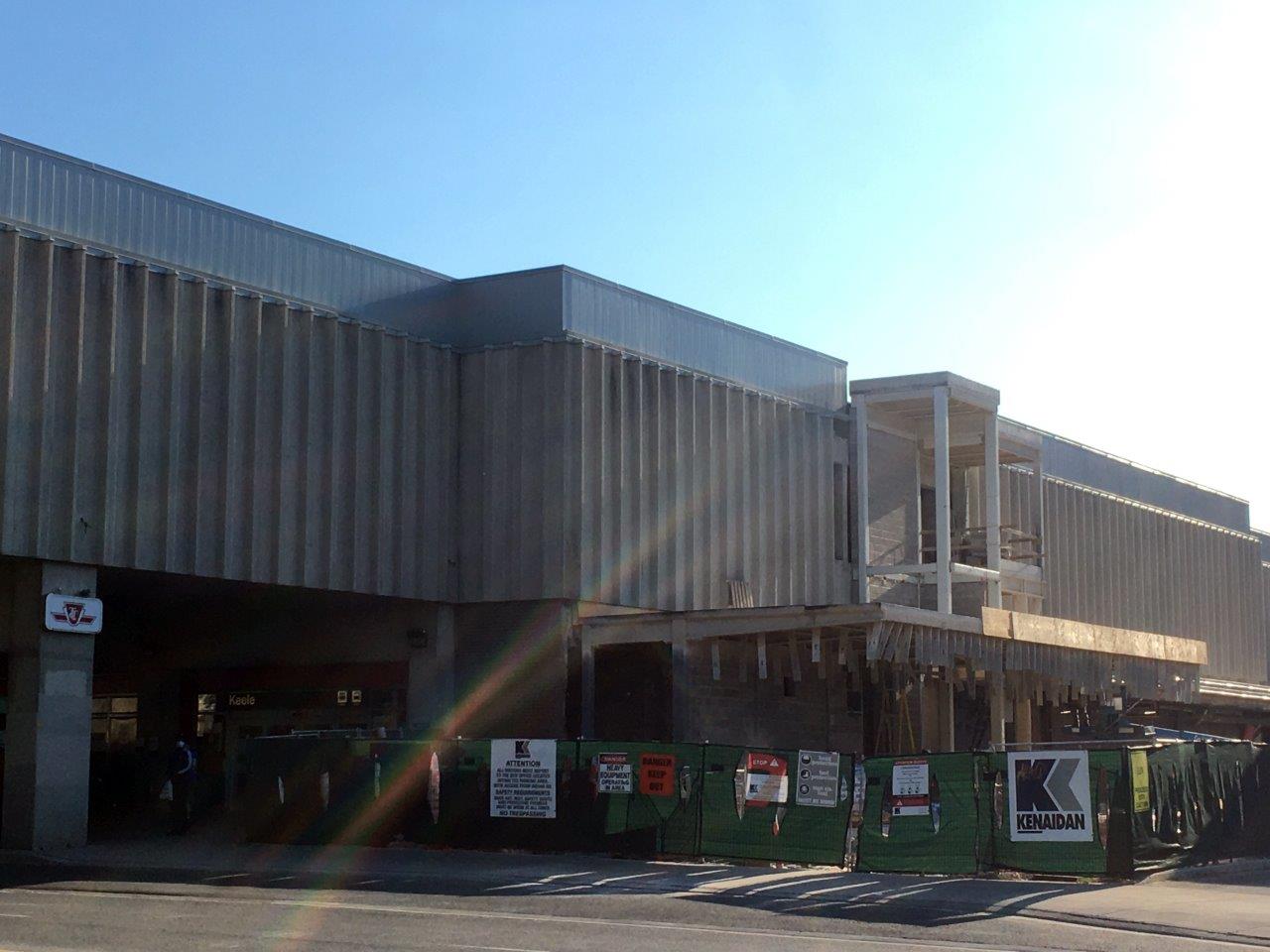 This project is part of TTC's Multi-Year Accessibility Plan to provide system-wide accessibility improvements to all transit stations. Architectural, structural, mechanical, and electrical modifications are being made to accommodate the improvements.
The scope of this contract will provide a barrier-free path from the main entrance to all levels of the station. This requires the installation of two elevators to access the eastbound and westbound platforms. Automatic sliding entry doors are another accessibility feature being installed. Electrical and mechanical upgrades to lighting, plumbing, and HVAC systems will be accompanied with new ceilings, signage, and CCTV security cameras along the accessible pathway.
Exterior work includes a glazing system to enclose the elevators along with other treatments to the building façade. Pedestrian platforms and pavement will be upgraded along with new lighting and signage for improved wayfinding.