Greater Toronto Airports Authority Terminal 3 – Airside Bus Depot
Mississauga, ON
Client: Greater Toronto Airports Authority
Delivery Model: Design-Bid-Build
Prime Consultant: Zawadzki Armin Stevens Architects Inc.
Value: $5.13 million
Completion: March 2002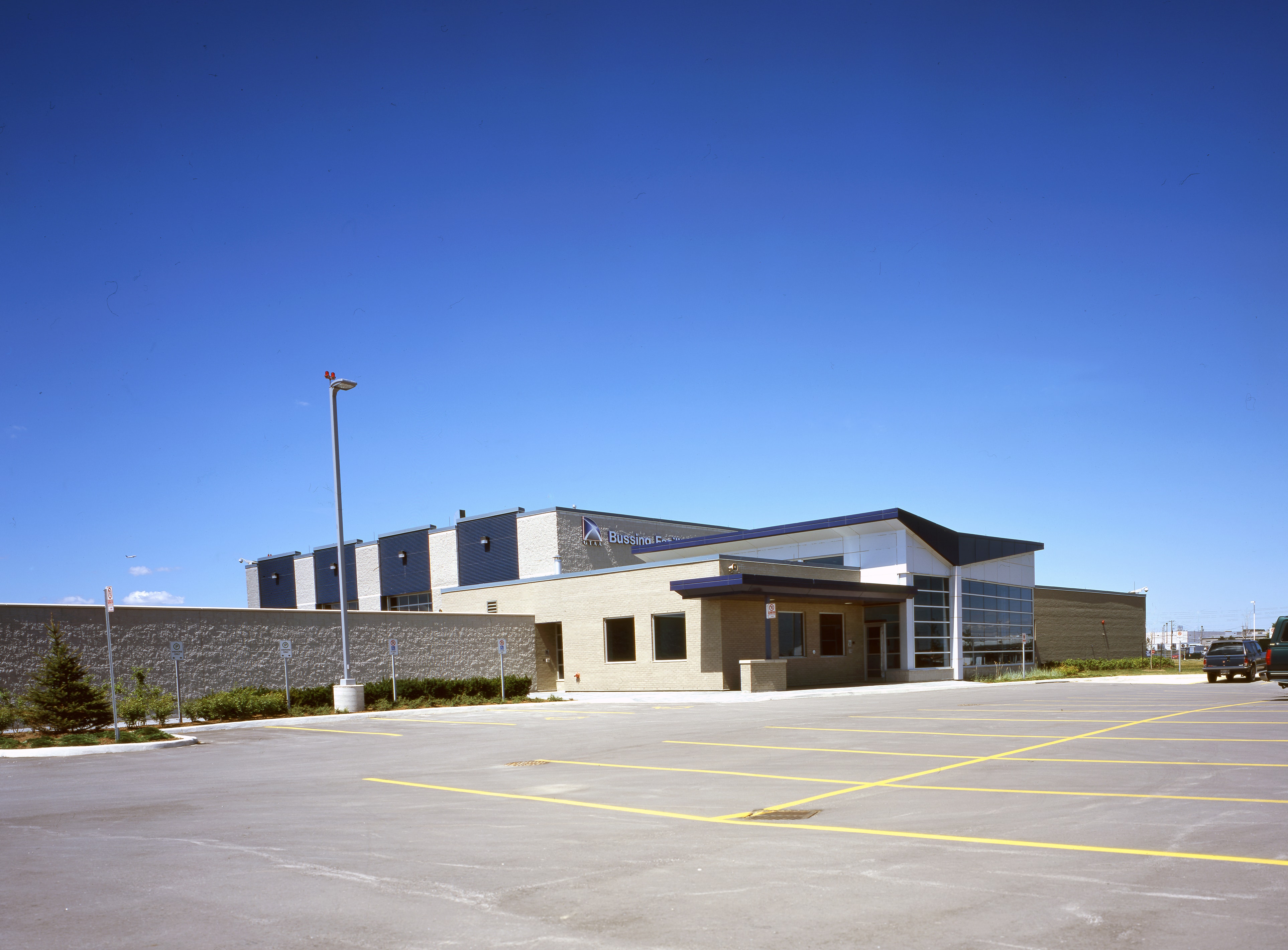 The Airside Bus Depot is the new home of the GTAA's fleet of 41 busses that are used as both airside and inter-terminal shuttles.
The 1,325m² building is comprised of a poured concrete foundation, a structural steel frame, and an exterior featuring prefinished metal panels and architectural block masonry.
This facility contains an interior fueling system with state-of-the-art monitoring and dispensing systems, underground bus exhaust system, a CO detection system and an interior wash bay.